Melbourne Emergency Electricians have electricians on standby 24 hours a day to get your electrical emergency needs corrected when you need us most. If you've lost power and you're desperate for an electrician we give you speedy service at all hours of the day and night. All of our electricians are fully qualified and ready to help you in the Greensborough
area with all electrical requirements.
Electrician In Greensborough
Our team provides trustworthy, efficient and qualified electrical work at the time you need it done. Our 24-hour electricians offer complete services in a professional, helpful and friendly way. If you're like most people, then you understand electricity is dangerous work. And it's something which qualified professionals only should attend to or fix. So if you sense something may be wrong, or you can smell burning or see sparking then you should call an electrician immediately. Our 24-hour electricians are only a phone call away, and our fully-licenced team delivers immediate and practical solutions. No matter the time of day or night. 
Signs You May Need An Emergency Electrician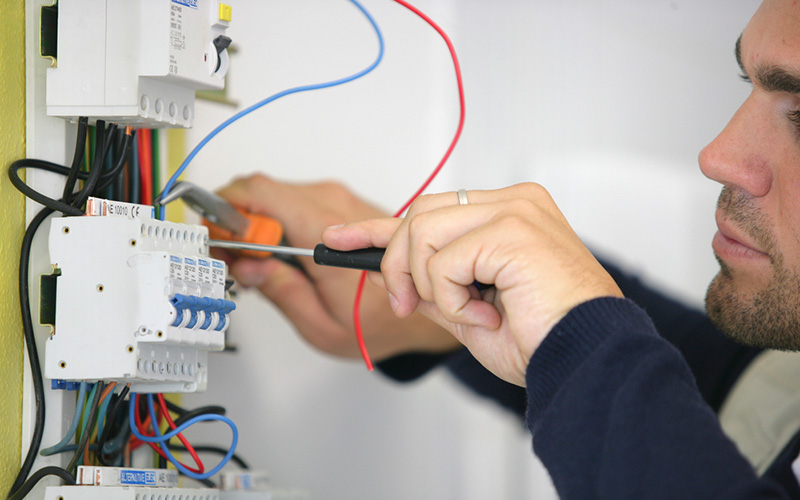 Flickering or dimming lights – often people may not think about their lights behaving this way. But it is a common sign that something is wrong with the wiring throughout your house. The causes of flickering are due to various factors like rodents or possums interfering or naturally overtime the wiring has deteriorated. 
Smelling burning – you may be able to smell burning coming from sockets or electrical items. This smell means the outlet or the appliance is overheating, and it needs urgent attention. Be very careful and immediately switch off the outlet and remove anything which is plugged into the socket. 
Vibrating or buzzing sound – if you hear noises coming from a socket or a circuit box, then it's a sign something is faulty. Or, there's a dangerous wiring problem. This noise should be addressed immediately to avoid anything unfortunate happening in your home. 
Sparking sockets – aren't always a pressing issue, but they can escalate into causing major electrical breakdowns and even potentially start fires. So it's best to contact an electrician and get the socket fixed right away before the fault does any more damage. 
Blowing circuit Tripping – it's common for a circuit to Trip and stop the power. Which means it's as simple as flicking it back on at the main circuit board of your home. However, if this is happening frequently, then there's a problem. There'll be a problem with the wiring of your home or else the circuit is overloaded which should be looked into promptly. 
Electrical shocks – if you've incurred an electrical shock, no matter how minor, it should never be ignored. Don't put your family in danger because ignoring it could result in potential injury or something far more severe. If you've felt an electrical shock, then contact a 24-hour electrician immediately. And get it repaired by a qualified electrical specialist and keep your home protected. In addition turn the main switch off immediately and wait for help. 
Whichever the problem you may be having it's crucial to contact a 24-hour electrician in Greensborough and get it looked at immediately to protect your home and your family from any potential dangers. 
Melbourne Emergency Electrician's Services
Emergency call outs 
Our team responds to all emergency call outs as soon as possible. We're on standby and ready for dispatch to your home right away. We guarantee on-time arrival within the hour from the time of your contact with us. We always ensure thoroughly professional and quality work to get your electrical fault up and running as quickly as possible. 
Switchboard upgrades and repairs 
Our team are experts in switchboard repairs and upgrades, which keeps your home safe from any hazardous electrical issues. Older homes can often have outdated and aged wiring, which can cause problems with the modern appliances we all use today. So it's natural to require switchboard upgrades or various kinds of repairs. If you're experiencing any of the below issues, then you should contact an electrician right away.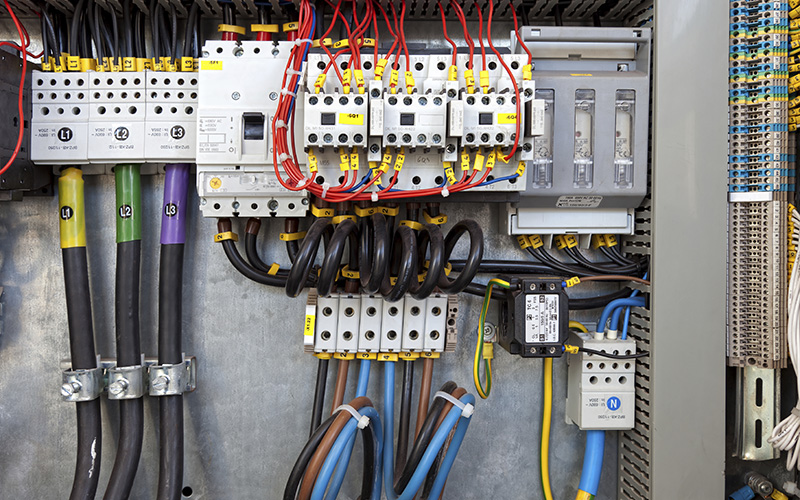 Constant short-circuiting 

Electrical shocks

High power bills from energy-consuming modern appliances 

Flickering bulbs

Power tripping 

Electrical rewiring 
Our team offers total electrical rewiring of homes and buildings too. It's a significant job, especially if the wiring hasn't been upgraded or maintained for 25-30 years. This old wiring means you'll most likely need rewiring to protect you from possible fires. Outdated wires are the cause of many household fires due to the degrading and breaking down of the electrical conductors. Which means it's crucial to ensure your electrical wiring is up to date and up to modern standards. 
Emergency Response Specialist Team 
Our team has specialised training in fault finding and power restoration. Which means we quickly and effectively restore power to your issue fast. Our primary interest is guaranteeing electrical safety. So we always identify any potentially dangerous conditions, make sure you're aware of the problem and attend to it immediately. 
Our team are reliable, and we're on standby for electrical emergencies at any time of the day or night. 
Got an electrical emergency?
Contact us immediately, and we guarantee we'll be there within the hour ready to help with the problem. 
Contact Melbourne
Emergency Electricians
Suburb We Regularly Service