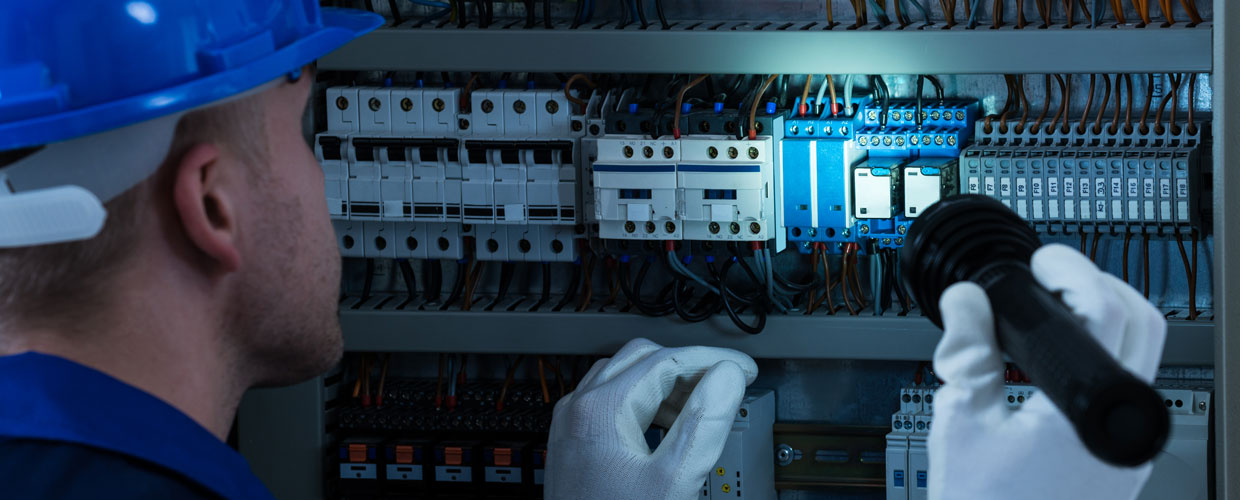 If for some reason the power in your home keeps cutting out, the lights are flickering, or your not keeping up with your power demands; it may be a sign that your mains box needs replacing.
Read on to find out more about why this is happening, the tell tale signs and what needs to do be done to solve the problem.
Why Your Mains Box May Have to be Replaced

There are a few reasons why your mains box may need replacing and one of which relates to the age of your home and/or mains box.
The growing power demands of modern appliances and everyday life can significantly reduce an older switchboard's capacity to keep up. In order to run your household effectively, and protect it from damage, it will need to be either upgraded or fully replaced. 
Huge power drainers, such as air conditioners and pool pumps, can lead to issues with older mains boxes and if you're thinking about getting a new pool or air conditioner soon, you may want to have a licensed electrician take a look at your mains box.
As older houses have older wiring, it's important your mains box is up to date with current Australian electrical safety standards to serve as an effective line of defence against possible damages caused by old and faulty wiring.
Another reason you may need to have your mains box replaced is if you're considering having solar panels installed. Older mains boxes weren't designed with solar power systems in mind and will need to be either replaced or upgraded in order to comply.
How to Tell if Your Mains Box Needs Replacement

Besides the age of your home and/or mains box, there are a few other tell tale signs you need to be aware of:
You're experiencing short circuits regularly, even though minimal appliances are connected to the circuits involved
Mains cables are overheating
The lights in your home seem to flicker
Another quick way to check if you need an upgrade is to open up the mains box and have a look. If you see old ceramic fuses or a lack of safety switches (which are required by law) then you will definitely need to call an electrician and get it sorted.
While circuit breakers and fuses can protect you and your property from damage, they are an older method and unfortunately, by themselves, do not provide the best protection possible.
This is why it is important to ensure you also have safety switches installed in your mains box, as they are able to cut the power at a much faster rate.
And yes, a few milliseconds can be the difference between life and death.
What Needs to be Done?

If after reading this information you feel your mains box definitely needs replacement and/or an upgraded, you will need to call a licensed electrician to assess and correct the situation.
In the event of an emergency, it may be difficult to find an electrician at short notice that is willing to work after hours. If this is the case, feel free to call us on 0484 222 888 today and we will be more than happy to lend a hand.
Melbourne CBD Emergency Electrician. Contact 0484 222 888